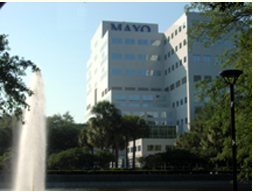 Dear Spouses & Significant others of Fellows and Residents:
On behalf of the Partners Actively Lending Mayo Support Committee welcome to Mayo Clinic and to Jacksonville, Forida.
We are excited for you to become part of our Mayo family and hope that you share in our excitement as we eagerly anticipate your arrival. We are sure you will enjoy it here. Jacksonville is a wonderfull city, a lot of opportunities for fun and excitment.
We look forward to meeting you and hope your transition to Jacksonville is a smooth one
Check the links on the right for information that can help you settle down in Jacksonville.
The following are links to pages we prepared for you with basic information :
4 the kids,
local utilities,
medical & dental services,
things to do
You can download the pdf file with the registration form by clicking on the link at the right column.